Excalibur 3926TB is one of the best-known food dehydrators in the dehydrating field that is made by the Excalibur Company. The Excalibur is a famous manufacturing Company that is located in Sacramento, California, in the USA. It has been specializing in the manufacture of most essential kitchen appliances since 1973. Among their cookware, Excalibur 3926TB dehydrator has gained popularity over the years in the dehydrating market due to its many features that enable the users to dry their favorite foodstuff completely. Moreover, this model is known to be quite versatile and possesses an efficient dehydrating system-parallex straight airflow.
The most important features of this dehydrator model are comprehensively detailed in this review. 
Horizontal Technology and Design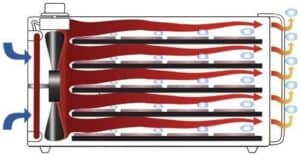 Information about specifications and features regarding airflow in any dehydrator model is quite essential.
Parallex Airflow: The Excalibur 3926TB food dehydrator has a horizontal airflow design called Parallex airflow system. At the rear part of this unit, there is a seven (7) inches fan that continually pulls cold air from the surrounding, which goes through heating. Afterward, the hot air is spread over the food on the trays.
This airflow design is known to enable even circulation of heat on all trays hence ensuring efficient dehydration Continuous distribution of hot air throughout the unit ensures that the user dehydrates a lot of food ingredients within a short time.
Hyperwave Fluctuation: To back up the Parallex airflow system, this dehydrator model has a Hyperwave Fluctuation Technology. This technology enables the temperature to fluctuate, allowing the food ingredients to cool after a given time. The main aim of frequent cooling of the food ingredient is to prevent the core of the food ingredients not to dry and harden. If the outer surface of food ingredients hardens, the moisture inside the foodstuff might not wholly escape. Moisture remains inside the foodstuff put it at risk of harboring harmful micro-organisms like bacteria, which might make it go bad.
Though drying food with this dehydrator model is efficient.
Exterior Design and Power 
Notably, the materials making up the outer case of this dehydrator model is made from FDA approved food-safe Noryl plastic. This material does not emit harmful fumes as long as the device operates at a temperature below 160 degrees Fahrenheit. Additionally, its trays are made from food-grade plastic material, which is BPA-Free. For easy loading up of food ingredients, this model comes with a detachable door.
Besides, you need to dry larger food ingredients like whole fruits, this dehydrator design allows you to remove some trays to create more space. This will make the process even easier.
 In particular, this dehydrator model is a 600 watts unit which enables its fan to blow hot air horizontally and dehydrate the food over the nine trays. That means, most people can easily connect this kitchen appliance to the ordinary kitchen electrical socket and dry their food with no issues.
Electricity consumption: Excalibur has a moderate power consumption rate; on average it will consume about 0.34 kWh (kilowatt per hour) of energy if you run it at the 140ᵒ Fahrenheit setting. Hence most users perceive the Excalibur 3926TB dehydrator as energy efficient.
Trays and Trays Capacity
Excalibur 3926TB comes with nine (9) large 15'' by 15'' trays frames that are made from almost unbreakable Food Grade, BPA-free and FDA approved Polypropylene. Besides, each tray frame is provided with flexible BPA-free polyscreen tray inserts that are made as mesh sheets.
All Excalibur tray are having a 14'' by 14'' drying space, which is a substantial dehydrating space to allow the user to preserve a fair amount of foodstuff, especially for domestic consumption. The square trays shape is very convenient and allows the user to rotate them if necessary not only by the 180-degree angle but also by the 90 degrees even food drying.
Control Panel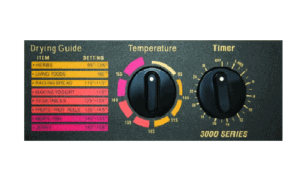 Remarkably, this model has an intuitive control panel that allows most people to operate it with ease.
Thermostat: It has an adjustable dial in thermostat that has a wide temperature range, which is between 105ᵒ Fahrenheit – 165ᵒ Fahrenheit/ 41ºC – 74ºC. The lower temperature range enables the user to dry herbs, vegetables, and fruits without interfering with their aroma, nutrients, and color. On the other hand, the higher temperature is mostly useful when dehydrating beef jerky to ensure that all harmful micro-organisms that might be in the meat are killed. Here, you only need to adjust the thermostat and dry the food of your choice.  
Timer: Additionally, if you need to experience a stress-free dehydrating night with no worries about your favorite jerky, this machine will aid you. This is due to the presence of a 26-hours countdown timer, which is fitted at the control panel of this model. It enables the unit to go off after a set time automatically. You need to select the correct time taken by specific food ingredients to dry. After the setting, you need not be present to switch it off. However, this timer cannot allow the user to set time regarding minutes. This is because the minimum time that one can set the timer is two hours.
Food Preparation and Functionality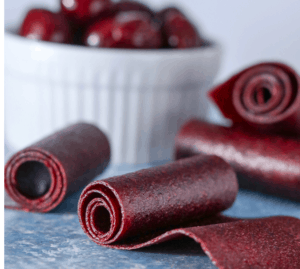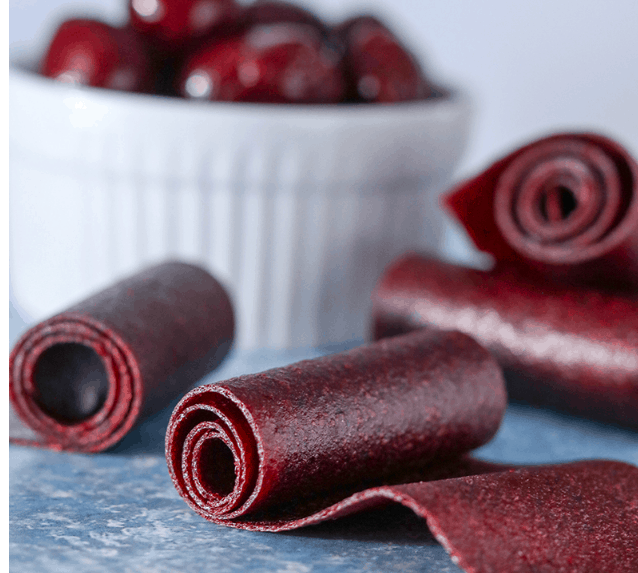 With this dehydrator model, you can quickly dry herbs, apples, bananas, berries, apricots, cherries, figs, plums, vegetables, nuts, jerky, and fish at your comfort.  When dehydrating any food, a user must understand how to prepare food ingredients before dehydration. Pre-treatment of food ingredients will make them maintain their overall texture, color, and nutrients. For instance, blanching is very necessary when dehydrating fruits and vegetables. Also, dipping can be done to most food ingredients to ensure your food is not at risk of oxidation. Every user should even know the temperature and time taken by a particular type of food to dry. For example, banana chips dry at 105ᵒ F and can take about 16 hours while drying pasta takes 2-4 hours at 135ᵒ F.
Alternatively, you can use this dehydrator model for raising bread dough if you are a baking enthusiast. However, when raising the bread dough, you should be a bit careful not to end up with a dry one due to the circulating hot air.
Additionally, if you require to dry crafts and flowers or making potpourri, the Excalibur 3926TB dehydrator will assist you to do it at ease. When doing all these, you might not be able to inspect this process visually. This is because the dehydrator model comes with an opaque black door. If you require a transparent one, you can opt to purchase one at an extra cost.
Using and Cleaning
Operating this dehydrator model is relatively easy, and the user needs no special skills to enable him/her dry almost every type of food. There is also a user's manual, which provides crucial information on the operation of the dehydrator. Basically, the efficiency of drying different types of food is enhanced by the Parallex Horizontal airflow system and the Hyperwave Fluctuation technology. Cold air goes over all the heating elements where the fan enables it to circulate throughout the unit hence eliminating the need for tray rotation. Once you have set the timer, you need not check the drying food frequently.
It is quite vital to check on the dehydrating manual, which has a good number of dehydrating recipes that can assist one to know the number of hours to set when drying various food ingredients. It is worth noting that the temperature shown on the dial screen might differ from the food temperature. This aspect should not worry you since this dehydrator is not made in a manner to maintain the exact air temperature. Its design intends to regulate the correct food temperature range.
Cleaning: Cleaning this dehydrator model is easy because the heater and the motor are found at the back of the unit. Unlike the vertical flow dehydrator, there are no issues of drips in the motor with this model. During cleaning, you can wipe the unit with a damp cloth. Use warm, clean, soapy water to clean the trays. Since there can be sticky bits stuck on the surface of the mesh screen, you can scrub them off using a vegetable brush. Avoid soaking the non-stick sheets in hot soapy water for a long time, since this might damage them. Furthermore, you can opt to use a dishwasher to clean plastic trays, but for the mesh screen inserts, the manufacturer recommends hand washing.
Dimensions
Generally, the dehydrator has a dimension of approximately 17'' wide by 19'' deep by 12.5'' high and weighs 22 lbs.
Set Includes
Dehydrator cabinet with 600 Watts fan and removable door;
Nine (9) flexible trays with meshed inserts;
Preserve It Naturally dehydrating guide and recipe book;
User manual.
 Optional Accessories
Besides, the manufacture offers some extra accessories that are compatible with all horizontal Excalibur dehydrators which are sold separately.
The stainless steel trays are a bit costly than the plastic ones but worth considering.
The non-stick dehydrator sheets will allow the user to prepare fruit leather or when processing sauces, pureed vegetables, and fruits, or any semi-solid food ingredient. These solid non-stick sheets come in three different types and include:
If you opt to purchase these solid non-stick drying sheets, it is always wise to check their size because the 14'' by 14'' drying sheet is the correct size that fits the Excalibur 3926TB dehydrator.
Special Features
Color: You will find this dehydrator brand either in white or black.
Operation outside of USA/Canada: All Excalibur dehydrators are available with 110-120 Volts and 220-240 Volts systems depending on the region they are distributed. The consumers are advised to purchase the model compatible with their country voltage since the using dehydrator via the voltage transformer does not guarantee the smooth and efficient operation of the device. The USA and Canada retailers usually offer ONLY 110-120 voltage dehydrators.
Noise
In general, dehydrators are not noisy devices. Yet, they operated with the fan that runs continuously for a few hours and releases some sound. This model noise emission ranges between the 60 dB to 65 dB and comparable with the conditioner noise.
Warranty
Excalibur 3926TB 9-Tray Electric Food Dehydrator comes with a 10-year factory Limited warranty.
Pro and Cons
Pros:
Even distribution of air and thorough drying;
Adjustable 105 – 165 degrees thermostat;
Up to 26 hours countdown timer with automatic shut off;
Square trays allow 90-degree rotation;
FDA approved cabinet and trays;
Long warranty from the USA manufacture;
Cons:
The solid plastic door you cannot see-through;
Loudest dehydrator on the market;
Old school and simple exterior design.
Price
Excalibur 3926TB 9-Tray Electric Food Dehydrator is a mid-range family size model and available at a reasonable price. If you find it too expensive you always can consider the cheaper Excalibur models with 5 trays.
Excalibur 3926TB 9-Tray Electric Food Dehydrator, via Amazon
Summary
Overall, this model has many features that assist any user in dehydrating to achieve domestic food preservation. For instance, the presence of a timer will enhance overnight food dehydration. The Hyperwave Fluctuation technology and the Parallex horizontal flow of air will always simplify and guarantee efficient dehydration. With this device, one can perform other tasks like drying craft and raising bread dough. Besides, the user can carry out other domestic duties as dehydration continue since tray rotation is not necessary.
The operation of this dehydrator model is comfortable, while cleaning can be done by following the given instruction. Such features demonstrate that Excalibur 6926TB dehydrator is an essential kitchen appliance. Its extended warranty also makes many customers prefer it.