An immer­sion blender is one of your essen­tial arse­nal of kitchen appli­ances that is some­times under­rat­ed. Some­times users of this kitchen appli­ance lim­it its ver­sa­til­i­ty by basi­cal­ly using it in mak­ing soup.
But, it is incred­i­bly ver­sa­tile, and its func­tion goes beyond soup prepa­ra­tion and makes your kitchen more enjoy­able. Apart from soup prep, as some users may deploy it, there are oth­er small tasks that an immer­sion blender can per­form. The fol­low­ing are some of the unex­pect­ed or clever ways in which one can use it.
Read More: Lex­en GP27 Man­u­al Healthy Juicer Review — The Most Afford­able Man­u­al Slow Juicer
Blending Fresh Salsa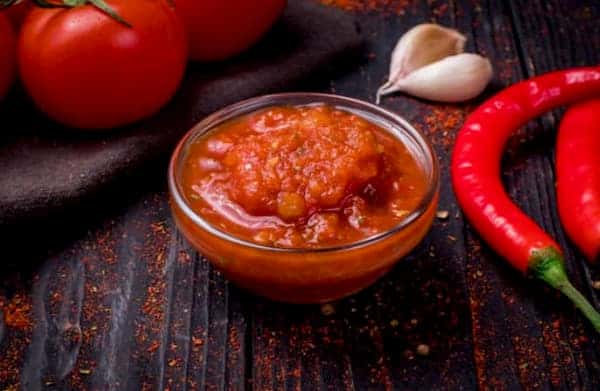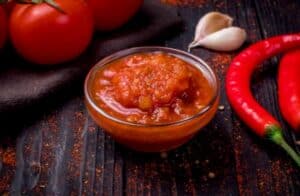 Store-bought sal­sa is a favorite food­stuff for most peo­ple though some­times it might be less palat­able, espe­cial­ly if it lacks the fla­vor of your choice or if it's too chunky. Here, your alter­na­tive remains the fresh home­made sal­sa, which is awe­some and incred­i­bly eas­i­er to pre­pare using an immer­sion blender in your home kitchen. You can eas­i­ly cus­tomize it with your pre­ferred ingre­di­ents like gar­lic, onion, lime juice, cilantro, or peep­er. Then, with your immer­sion blender, whip up the con­tent and come up with your delec­table home­made salsa.
Making Pesto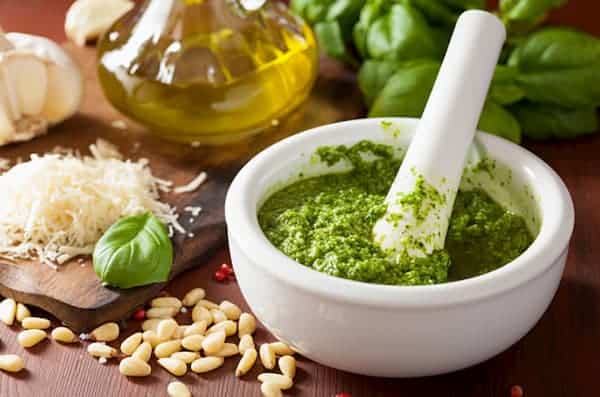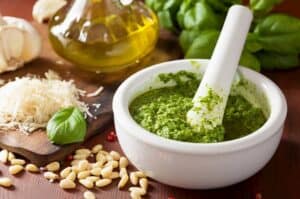 Unlike in the past, when pesto was made using a pes­tle and mor­tar, nowa­days, an immer­sion blender has tak­en up the role. Fre­quent­ly, cooks in the mod­ern kitchen have embraced it to trans­form a com­bi­na­tion of con­tent like greens, nuts, herbs, gar­lic, basil leaves, and cheese into your hearty pesto. As long as you can com­bine the cor­rect ratio of pesto con­tent, an immer­sion blender will help you do the rest. A quick whirl of this ver­sa­tile kitchen appli­ance is just enough for pesto prep. There­fore, if you have a blender in your kitchen, you need no addi­tion­al appli­ance to do the task.
Mixing Salad Dressing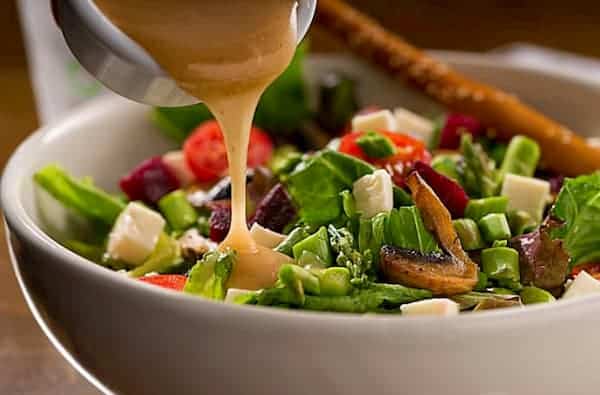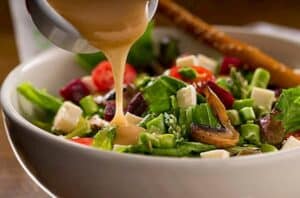 Mix­ing your sal­ad dress­ing can be fun and can give you a vast oppor­tu­ni­ty to exer­cise your cre­ativ­i­ty in sal­ad prep. But, some­times, using a reg­u­lar blender may turn messy or may leave some sal­ad con­tent unblend­ed. But, an immer­sion blender just does it per­fect­ly to ensure that you mix sal­ad dress­ing just how you like it. This pow­er­ful kitchen appli­ance will have all your ingre­di­ents com­plete­ly blend­ed, and lat­er the dress­ing will emulsify.
Blending Homemade Hummus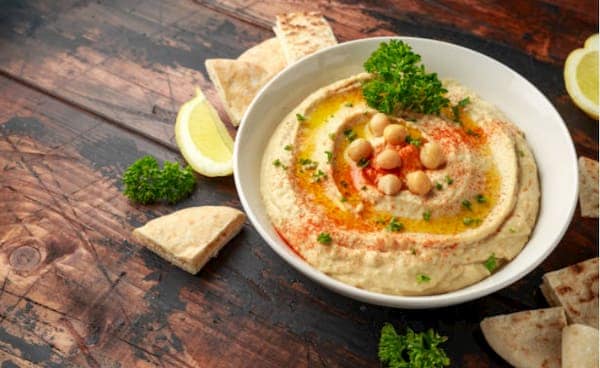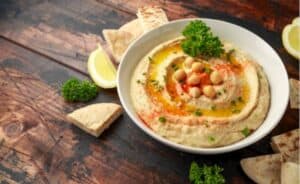 As a kitchen enthu­si­ast, you might be won­der­ing about your fate as far as hum­mus prep is con­cerned, espe­cial­ly if you lack a food proces­sor. You might be plan­ning to blend your home­made hum­mus instead of going for the store-bought ver­sion from gro­cery stores. In this case, what you need is an immer­sion blender that works well to blend your creami­er mix, which still bursts with fla­vor. The hand blender will con­ve­nient­ly whip up chick­peas, lemon, tahi­ni, and spices to make your hum­mus how you want it done. When blend­ing hum­mus, you are to put the thick­er ingre­di­ents first, for exam­ple, tahi­ni and chick­en pea in this case. It will deliv­er your favorite hum­mus hav­ing the best creamy consistency.
Puréeing Ready-Made Sauces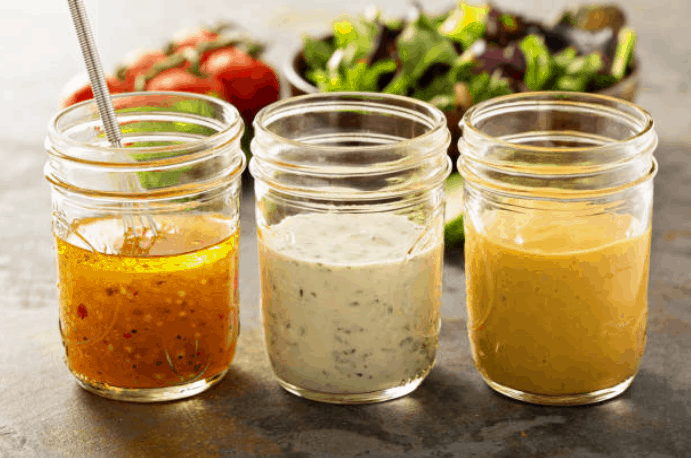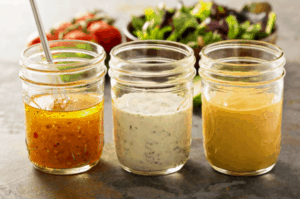 If your dai­ly meal needs addi­tion­al ready-made sauces, then you need not wor­ry. Sim­ply uti­lize your kitchen immer­sion blender, and you will have the sauce on your table. This kitchen appli­ance will han­dle the task in min­utes. Use it to trans­form a hand­ful of ingre­di­ents like fresh herbs, nuts, leafy greens, parme­san, and olive oil into a per­fect sauce. Then, with your hand blender, you can emul­si­fy and puree ready-made sauce for a one-time meal. If you have excess, you can still freeze the left­over for lat­er consumption.
Making Bulletproof Coffee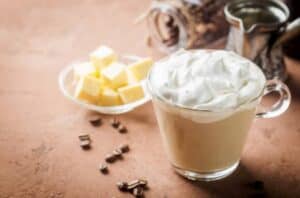 Com­menc­ing your day with bul­let­proof cof­fee can be an incred­i­ble and thrilling way to fuel your­self. But, the prepa­ra­tion for­mu­la of this food­stuff can be quite demand­ing, espe­cial­ly when choos­ing an appro­pri­ate device to make it. Here, you can clev­er­ly apply your hand blender since it is equal to the task. It will enable you to whiz up grass-fed but­ter, ground cof­fee, and Brain Octane Oil to get a prod­uct with the best consistency.
Preparing Fresh Baby Food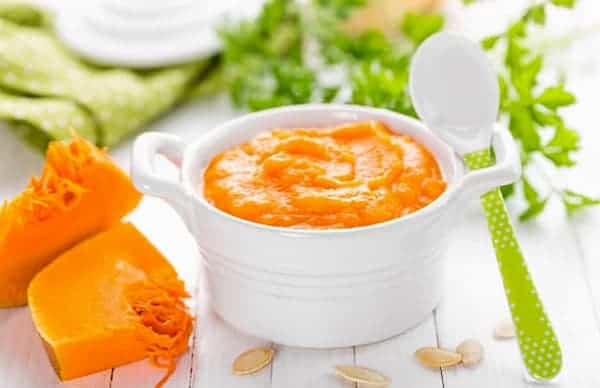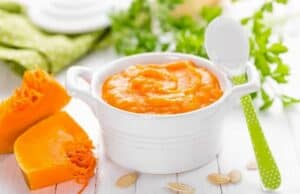 An immer­sion blender can also be a pow­er­ful kitchen weapon for the prepa­ra­tion of fresh baby food. With this kitchen appli­ance, you will ful­ly con­trol what your lit­tle one is con­sum­ing dai­ly. You will also save the mon­ey you would have spent on pur­chas­ing a baby food mak­er. The stick blender will assist you in blend­ing steamed baby food with­in thir­ty sec­onds. If in excess, one can freeze the baby food until needed.
Aerating Whipped Cream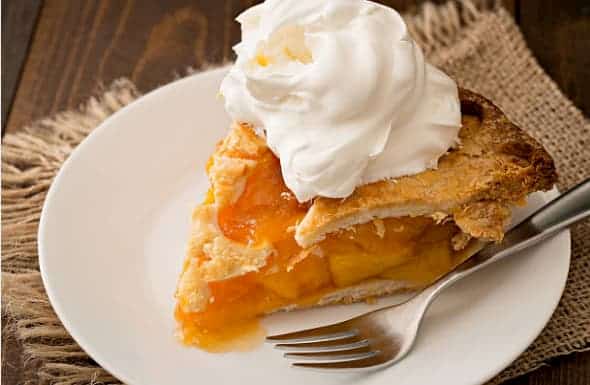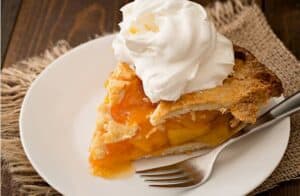 When­ev­er you require a batch of whipped home­made cream, strain your arm no more. An immer­sion blender can sim­ply car­ry out this task for you. Pour sug­ar and some heavy cream into a bowl and let your hand blender whip the ingre­di­ent in no time. You now need not drag a stand mix­er to do the task if you own a hand blender.
Mixing Homemade Mayonnaise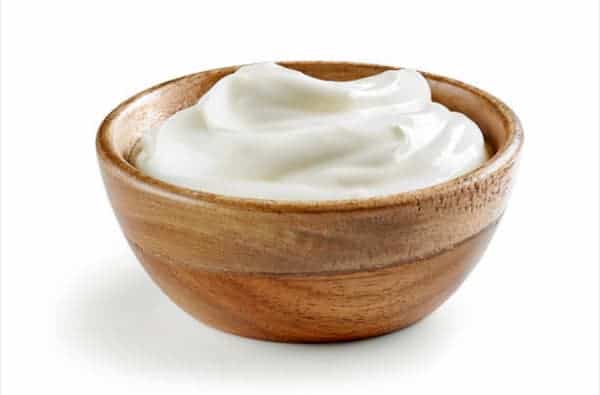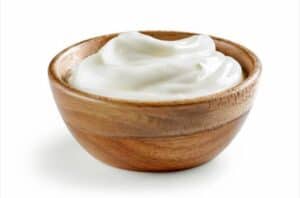 Home­made may­on­naise is delec­table, but mak­ing it by whisk­ing with your arm can turn out to be a real work­out. For this rea­son, many mayo fans opt to pur­chase pre-made may­on­naise from shop­ping malls, which might con­tain a lot of preser­v­a­tives or some­times can be cost­ly. But, with your hand blender and some fresh house­hold ingre­di­ents, you can eas­i­ly pre­pare it. This kitchen appli­ance will elim­i­nate all the has­sles and strug­gles involved in mak­ing it.
Blending Smoothies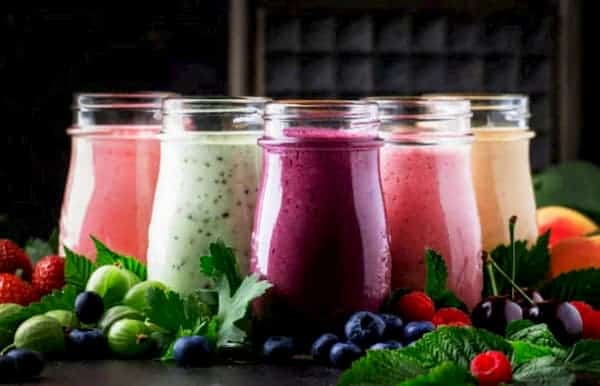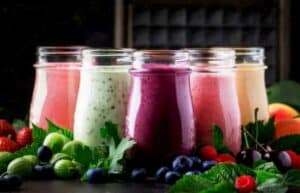 A qual­i­ty immer­sion blender is a real alter­na­tive for mak­ing your dai­ly smooth­ies. You will be ready to go with your leafy greens, fruits, and oth­er ingre­di­ents like yogurt cubes and frozen fruits. Load your ingre­di­ents and add your favorite juice and do the blend­ing. Your smooth­ie will be ready with­in no time. Addi­tion­al­ly, the device is easy to clean after use.
Making a Classic Milkshake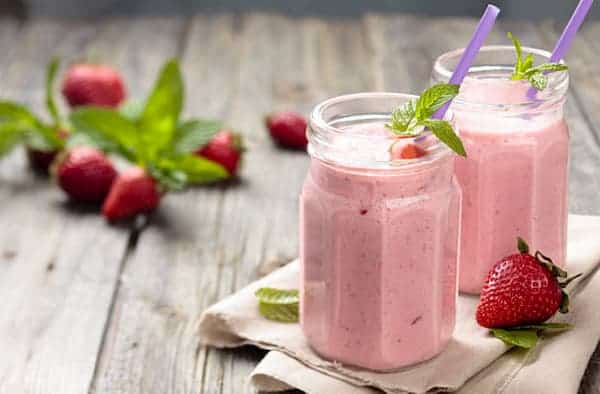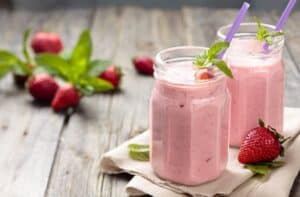 Mak­ing a clas­sic milk­shake is anoth­er clever use of a hand blender. Many homes per­ceive milk­shakes as icon­ic deserts; hence, they find it refresh­ing. If you own an immer­sion blender, the prepa­ra­tion of milk­shakes should no longer be a both­er to you. Toss your ingre­di­ents into the blender and come up with a milk­shake of your favorite choice.
Mixing Pancake, Waffle, and Cupcake Batter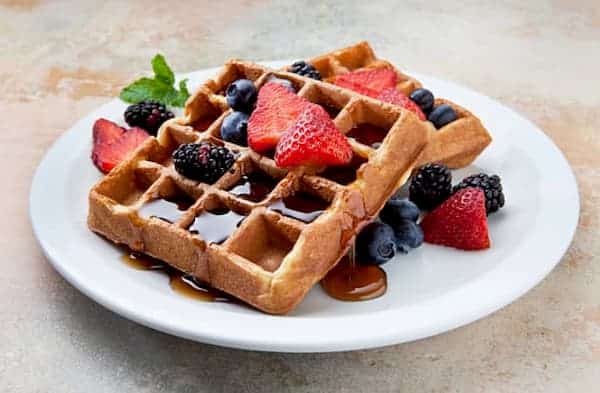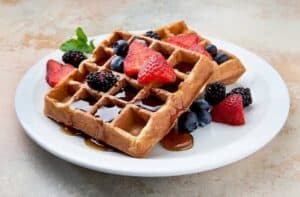 Cup­cakes, waf­fles, and pan­cake bat­ter are eas­i­er to blend with your kitchen immer­sion blender. These three are a sta­ple that many homes enjoy, only because they may take a lot more of your time dur­ing prepa­ra­tion but also be tedious if you lack the per­fect device to do the task. Nev­er­the­less, employ­ing your hand blender can help you take a tremen­dous step fur­ther and avoid mak­ing morn­ing a mas­sive kitchen mess.
Puréeing Tomato Sauce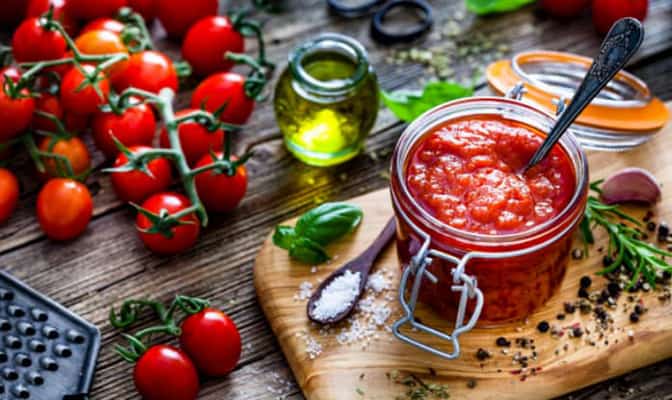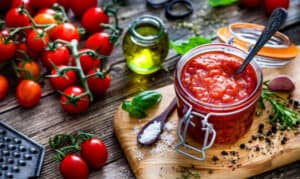 Toma­to sauce is anoth­er recipe that is per­fect­ly han­dled by the hand blender. Puree­ing becomes a sim­ple task as long as you have your hand blender. If this is done at home, it will help you enjoy the advan­tage of con­sum­ing preser­v­a­tive-free sauce. You need not wor­ry much about prepar­ing this sauce. Imme­di­ate­ly the toma­toes sim­mer to form a soft con­sis­ten­cy, and you can apply your blender to make a sauce of your pre­ferred thickness.
Beating Eggs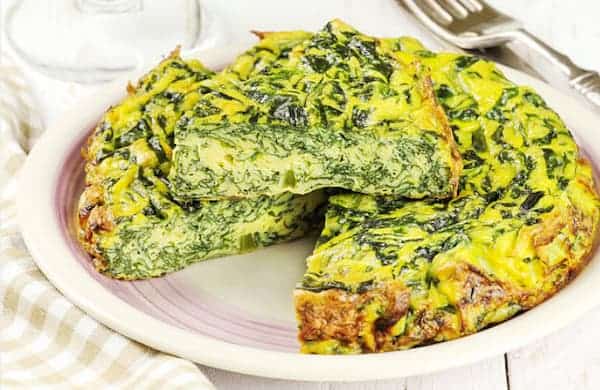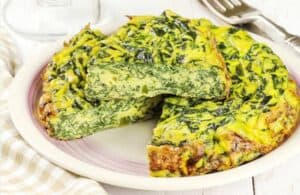 When it comes to the prep of scram­bled egg sand­wich­es and omelets, beat­ing eggs becomes nec­es­sary. An immer­sion blender is a bet­ter option to use in break­ing eggs, unlike using a fork to break and whisk. You can opt to use an immer­sion blender since this appli­ance ensures that the white and the yolk com­bine com­plete­ly. This gives you the fluffi­est tex­ture you need every time you use your stick blender.
Final Thoughts
Last­ly, all you need to know is nev­er under­rate or lim­it your kitchen immer­sion blender since it can do more than you can imag­ine. This is a kitchen tool that is real­ly ver­sa­tile and does more with­in a short time. Think of blend­ing hum­mus, puree­ing toma­to sauce, mak­ing baby food, mak­ing milk­shakes, mak­ing mayo, mak­ing whipped cream, or even mak­ing home­made soap. All these and oth­ers are made pos­si­ble by a sin­gle kitchen appli­ance –an immer­sion blender. To enjoy all these priv­i­leges, all you can do is pur­chase one and equip your mod­ern kitchen in case you lack it.
If you want to find out how to cheese the best Immer­sion Blender, please check our arti­cle 8 Best Immer­sion Blenders for all Bud­gets.