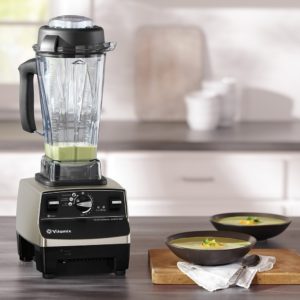 Vitamix Standard Programs blenders belong to the C-series Vitamix product line. These machines are quite similar to the flagship Vitamix 5200 Standard model but come with some control panel extra features. The Standard Programs, 6300, and 61106 models are absolutely identical machines and only differ by the available color options and recipe books. And model 61106 is the only marketing name for Canadian consumers. The certified reconditioned label names for the Standard Programs 1891 and 6300  machines with the all technical parameter, absolutely like the original version.
Read our review below to find out more about each of these machines and also about their similarities and differences.
Functionality and Versatility
Smoothie: These machines make perfectly smooth smoothies and easily pulverize difficult-to-crush strawberry, raspberry, and blackberry seeds. They always produce the silkiest drinks, no matter what you toss in as far as the leafy greens, carrots, or other tough ingredients.
Juices: These gadgets do not squeeze juice simply because they are blenders and do not come with a juicer attachment to separate the pulp from the liquid. However, these machines are perfectly capable of producing very smooth smoothies, aka "whole juice".
Frozen ingredients/desserts:  These gadgets not only pulverize any frozen ingredients in smoothies incredibly well but also shave ice and frozen fruit without any liquid added, producing creamy ice cream, delicious sorbet, frozen dessert, and iced alcoholic drinks.
Pureeing: These machines are also able to make the most delicious hummus, puree raw and cooked vegetables, and various recipes for baby food without any problem.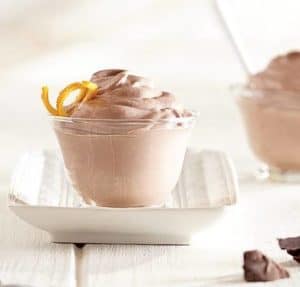 Soup/ hot ingredients: These gadgets heat any liquid up to a boiling temperature from blade friction and thus are able to make a variety of most delicious soups without pre-cooking, and will also produce bulletproof coffee.
Chopping/food prep: The machines are equipped with 10 variable speeds, and since the lowest speed is really low (500 RPMs), it can perfectly chop different vegetables and perform other food preparation tasks.
Nut milk: Theses machines are equipped with enough power to pulverize nuts into excellent quality nut milk. You may need to use a nut bag to remove excess fiber from the final product, however.
Nut butter: The gadgets are able to make silky smooth consistency nut butter from any type of nuts. They come with a tamper, which is a necessary tool, and during this task, it pushes the ingredients down to create a good vortex while processing.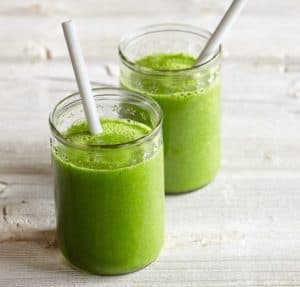 Dough/batter: These gadgets are able to mix a batter and even knead thick doughs.
Grinding/milling: These machines will grind any herbs, coffee beans, or mill various grains without any effort, into the perfect powder. They are able to make baking quality flour not only from tough grains like rice but also from tiny ones like amaranth.
The machines are designed to be truly versatile. They are equipped with a very good range of speeds where the lowest speed is 500 RPMs and the highest is 37,000 RPMs, and this allows the production of a range of chef-quality recipes. However, there is a learning curve to ascertain how to most effectively use the tamper, and which speed is most suited for particular recipes or how to achieve the desired texture of blended ingredients. After a few weeks of testing, the user will eventually learn all of the tricks and find the best ways to operate this blender.
Check here today's best price for the Vitamix Standard Programs
Speed Settings and Programs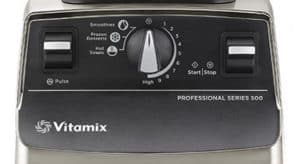 Standard Programs and 6300 machines control panel are equipped with an on/off switch that starts/stops the blending process, a dial knob that regulates the use of 10 variable speeds, three pre-set programs, and a pulse switch. The pre-set programs and pulse functions the features that distinguish these models from the classic Vitamix 5200. The pulse function can be used only when the machine runs on one of the variable speeds or pre-set programs (and not on its own). This function creates a brief burst of 50% of the highest speed power while the user holds the switcher. It is useful for pushing down stubborn ingredients and removing air pockets.
The three pre-set programs – Hot Soups runs for 6 minutes 30 seconds, Smoothies runs for 45 seconds and Frozen Dessert runs for 55 seconds – are the automatically varied speed settings that stop on their own when the appropriate cycle is over. Pre-sets do not add much functionality to the blender, but people like this feature. When the user experiments with his or her own (not provided cookbook) recipes, the pre-sets will not always achieve the desired texture of blended ingredients and may require a tweak manually with the variable speeds.
Ease of Using and Cleaning
Operating: These machines are very easy to use and clean. There is no need to disassemble them or take anything apart. The user needs to place the jar on the centering pad of the base unit that is specially designed to keep it secure with the four sticking guards, add ingredients, and close it with the flexible rubber lid. Then it is ready to run. The lid is equipped with two flaps that keep it safely in place. These machines are also very stable on the counter and can easily be left without monitoring when pre-set programs are run.
Tamper: The Standard Programs 1891, 6300, and 61106 machines, including the refurbished and reconditioned models, are equipped with a tamper. It is specifically customized for the pitcher size and will not hit the running blades. The tamper is a nice and almost necessary feature for high power blenders. Air pockets or cavitation are a common occurrence when processing tough ingredients, and the tamper is a great help in alleviating them.
Cleaning: The clean-up process for all Vitamix models is the same and it is amazingly simple and done following a standard procedure. Rinse it with water and use the sponge/dish brush to remove the most stubborn residue if required. Fill the container with some water, add a few drops of dishwashing detergent and run it for 30-45 seconds on high speed, repeat if necessary. Then rinse and dry it with the cloth.
Base Unit and Motor Power
Standard Programs/6300 models come with the standard for the C-series product line 2 HP (1492 watt) at peak power motor, 120 V, and 11.5 Amps that correspond to the 1380 watt effective power. The motor is manufactured in the United States, in Ohio, and the design is based on ball-bearing technology. This is what makes the Vitamix blender so efficient and able to outpace all of the competitors, even those with much more powerful motors. The motor is not only well designed but also strongly built with all-metal bearing, shafts, and metal drive socket that makes it amazingly durable.
Containers
Vitamix Standard Programs/6300 models come with the classic, high profile narrow bottom 64 oz. pitcher. It is made from premium quality BPA free stress and temperature resistant Tritan copolyester material. The pitcher is almost unbreakable and will never develop any cracks. It handles low and high food temperatures and will easily process any ingredients, from frozen to boiling hot.
While Vitamix does not manufactures blenders and glass or stainless steel containers, you can buy optional Vitamix 48 oz. WET blade stainless steel jar that was released in July 2020 to meet the needs of health-aware customers.
Although the high profile containers seem to be old-fashioned and do not fit under standard kitchen cabinets, they do have some benefits. This high profile and the narrow bottom container are able to process small and large batches of food with the same efficiency, while the low profile container can handle the medium to large amounts of blended ingredients. The minimum recipe volume it can handle is about 6 ounces as opposed to 10-12 ounces for the low profile G-series type container. So, if you buy the Vitamix blender for a small household or anticipate regularly blending a small portion of food, then the high profile models are more advantageous for this purpose.
Blades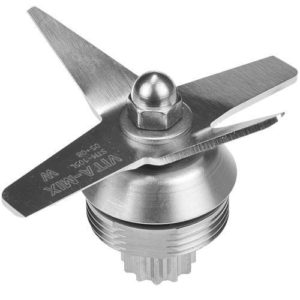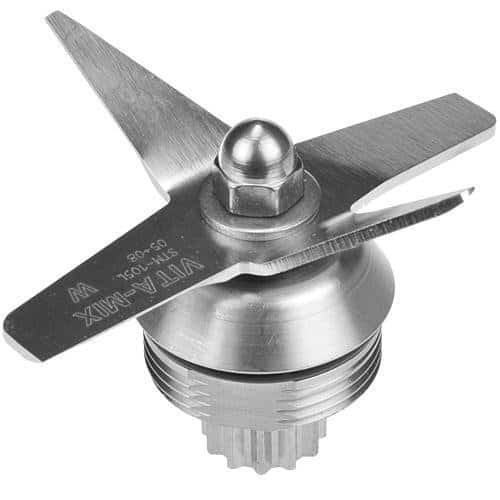 The blender has a wet type, non-removable inbuilt into containers blade assembly. Still, it is possible to remove the blade with the special wrench but it is not recommended unless it is absolutely necessary. The 3 inch and 4-pronged dull by design blade are made from hardened aircraft quality stainless steel and designed to perform the wet and dry functions such as processing liquids, frozen ingredients, sauces, soups, purees, batters, wet chopping and also grinding grain and kneading the dough. However, there is an optional dry blade assembly container for better quality dry food processing for people who intend to process big quantities of dry ingredients often.
Special Features
Colors: Vitamix Standard Programs are available only in black, 6300 model in platinum, black, red, white and cream colors, and TNC 3 (Canadian market model) in black and red.
Certified Refurbished: There are certified refurbished/reconditioned models available for Vitamix pro series 500/6300 blenders, and these models are often offered at the sale price on Amazon and other retailers.
The manufacture website offers certified reconditioned Standard Programs and 6300 machines under the label Vitamix Certified Reconditioned Standard Programs and by ordering these models from their website you may receive any color and model (without prior confirmation ) of the following C-series machines selection: Vitamix Standard Programs, 6300, 6500 or Total Nutrition Centre 3.
Use in countries outside of USA/Canada: The Vitamix units sold in the USA are designed for a 110-120 volt system exclusively. To operate the gadget in countries with other voltage systems, it is necessary to use a voltage transformer.
Set Includes
Both Vitamix Standard Programs and 6300 models include the same set of items, but slightly different cookbooks:
2 HP motor base unit;
64 oz. wet-blade container with lid;
Custom tamper designed for 64 oz. container;
Instructional DVD;
User manual;
Cookbook.
Standard Programs come with Create recipe book (3-ring, easel-style, 354 pages), while 6300 comes with Savor recipe book (spiral style, 348 pages). Both books contain mainly similar recipes, including some specific ones that utilize pre-programmed settings but have a slightly different appearance.
Warranty and Customer Service

Standard Programs, 6300, and 61106 machines come with a 7-year Full warranty. The certified refurbished Vitamix Standard Programs come with 5 years Full warranty. The Full warranty means that manufacturers pay all the necessary repair and shipping costs in full with no extra charges. The Vitamix warranty delivers the best customer service in the industry.
In addition, original and reconditioned machines both come with a 30-day money-back guarantee and free return shipping for customers who decide to return the item for any reason.
Noise
Although all high-powered blenders are quite noisy, Vitamix is probably one of the quietest ones. The Standard Programs, 6300, and 61106 machines produce approximately 82-84 decibels, which is comparable with the noise coming from a passing diesel truck.
The best advice to reduce the noise output from a blender is to place a rubber mat underneath the gadget's base unit.
Optional Accessories and Attachments
48 oz. stainless steel container: this jar is am an equally great addition to the Vitamix blender for health-aware consumers and for those who want a life long durability jar that will serve as long as legendary Vitamix motors.
32 oz., 48 oz. wet blade containers: These smaller size containers may be a reasonable investment for customers who intend to process very small batches of food such as baby food or a small portion of nut butter on a regular basis.
32 oz. dry blade container: The dry blade container has a slightly different blade shape compared to the wet container. It is specifically made for milling and grinding grains, spices or coffee beans and kneading the dough. The blade alignment is designed so that it prevents the caking of the milled grains at the bottom of the jar and pushes the kneading dough from the bottom properly. It will help to achieve the best quality milling, grinding, and kneading to those customers who will do a lot of dry processing.
Personal Cup Adapter: The single-serve blender attachment for Classic Series models.
Spatulas: The manufacturer also sells an especially narrow head designed spatula that will help to pull out a thick mixture from the container. 
Dimensions
These machines have an 8.75-inch x 7.25-inch base unit footprint and the unit height is 20.5 inches with the pitcher on the top of the unit base. This unit certainly will not fit under a standard kitchen cabinet. The blender is also quite heavy and has a weight of 10 lb 9-ounces. It stays stable on the counter and usually will not travel on it.
This machine is equipped with a long, 6-foot power cord and the user can conveniently store the unused part underneath of the base unit.
Pros and Cons
Pros:
As all Vitamix gadgets, Standard Programs 1891, 6300 and 61106 models are versatile machines that produce the highest quality blending result;
The machines are able to produce the widest recipe range, from the smoothest smoothie to hot soup and ice cream, using one container and blade assembly;
The blenders are designed and manufactured in the USA and have a reputation for being incredibly durable and well-built;
Standard Programs, 6300 and TNC 3 models are able to process small to large batches of food with the same efficiency;
These models are equipped with 3 pre-set programs that allow the user to rule out any guesswork from the blending process;
These machines come with a legendary 7-year Full warranty that covers all wear and tear, shipping cost, all repair and parts replacement during the warranty period.
Cons:
As are all Vitamix blenders, the Standard Programs, 6300 and 61106 models are quite pricey machines;
These models come with a high profile jar and thus will not fit under standard kitchen cabinets.
Consumer Reviews
Standard Programs, 6300, and 61106 models only on Amazon have over 200 reviews on the original model and over 350 reviews on reconditioned models with a very high rating of 4.7-4.8.
Vitamix Standard Programs/6300 Price
As with most other Vitamix models, these machines are expensive with the average price around $500. However, the certified reconditioned machines for these models are often offered at discounted prices, and for this reason, they are very popular among consumers.
Check here today's best price for the Vitamix Standard Programs
Summary
The Vitamix Standard Programs, 6300 and 61106 machines are more than just a blender. They make excellent ice cream and frozen desserts, soups from scratch, nut butter, a variety of dips, salad dressing, and other most delicious recipes. The motor and blades are so strong that they handle any heavy-duty tasks brilliantly. While these blenders have a scary price tag, every penny reflects the high quality.
Do you want to find out which Vitamix blender suits to you best? Go to our Vitamix Blender Guide article and reviews.